Bae Vapes offers disposable vape pens in 3 flavors and as a brand, they self admittedly target a specific female consumer base.   I have no shame in admitting that I am their perfect potential customer.  I love ALL things girly. How much you ask?  I wrote my draft of this review in a pink and gold butterfly notebook, in pink ink. If it is sparkly, pink, purple, or somehow otherwise glamorously feminine, I want it! The only thing I enjoy more than something exquisitely girly is anything extremely Dank. I have enthusiasm for girly girl stuff but I am the ultimate fan if it has anything to do with weed. I was stoked a the opportunity to try this pretty pink pen.
RELATED: HEAVY HITTERS/BEARD BROS PHARMS EXTREME CREAM VAPE REVIEW
APPEARANCE: 4.6/5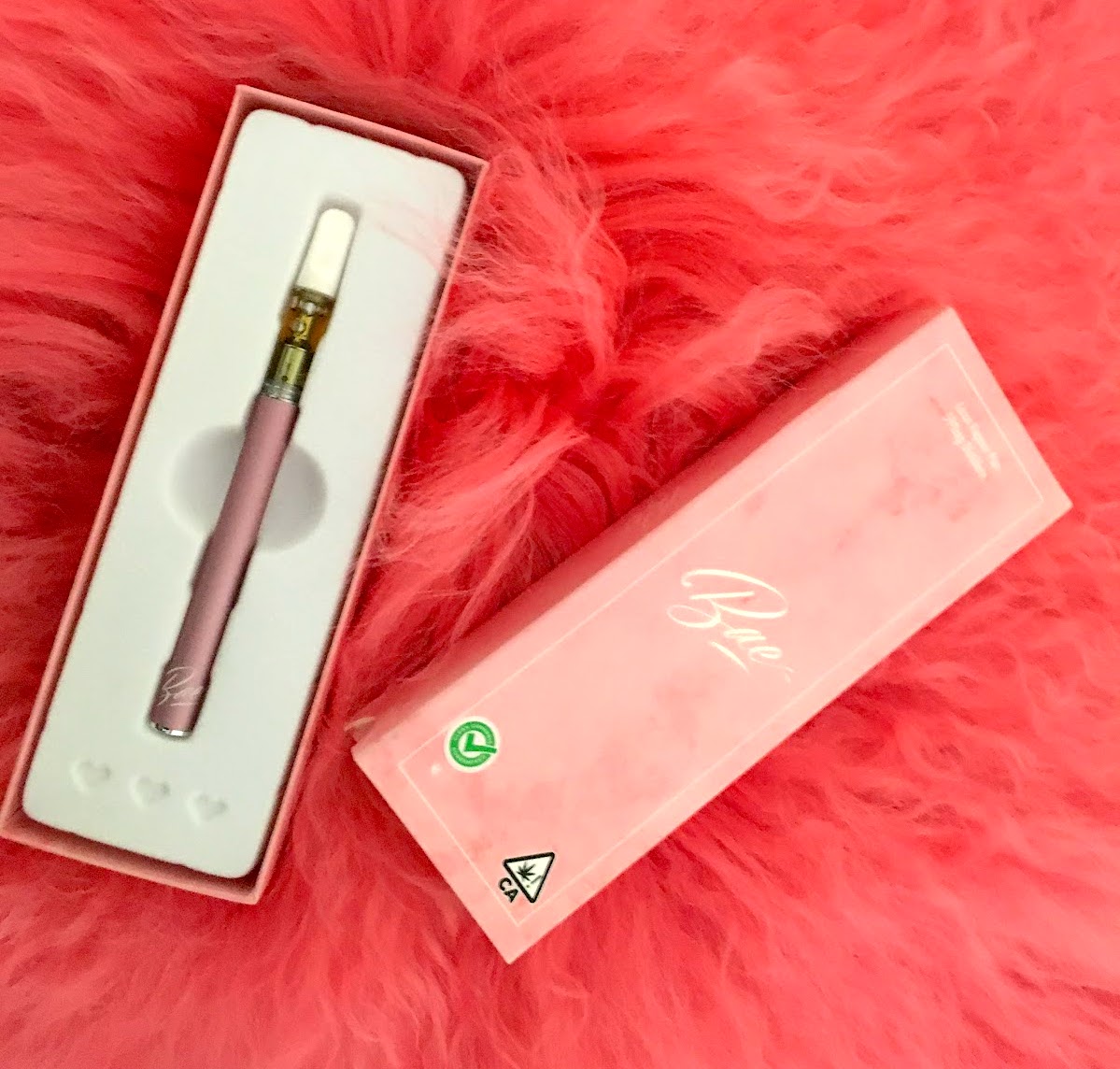 The box for the Bae is akin to packaging for my beauty products or a new perfume. I honestly like it, it isn't ostentatious but it is distinctly feminine. The pen itself is (almost) everything a girl could want. The rose gold like pink battery source, complete with heart-shaped light feels heavy for a disposable pen.  I assumed it to be sturdy because of its weight and would love to own a reusable battery like this. The smooth white ceramic tip is a nice fit for this pen, it adds to the floral-like visual. Judge me if you must, but I enjoyed the feminine appeal of this pen.
TASTE: 4/5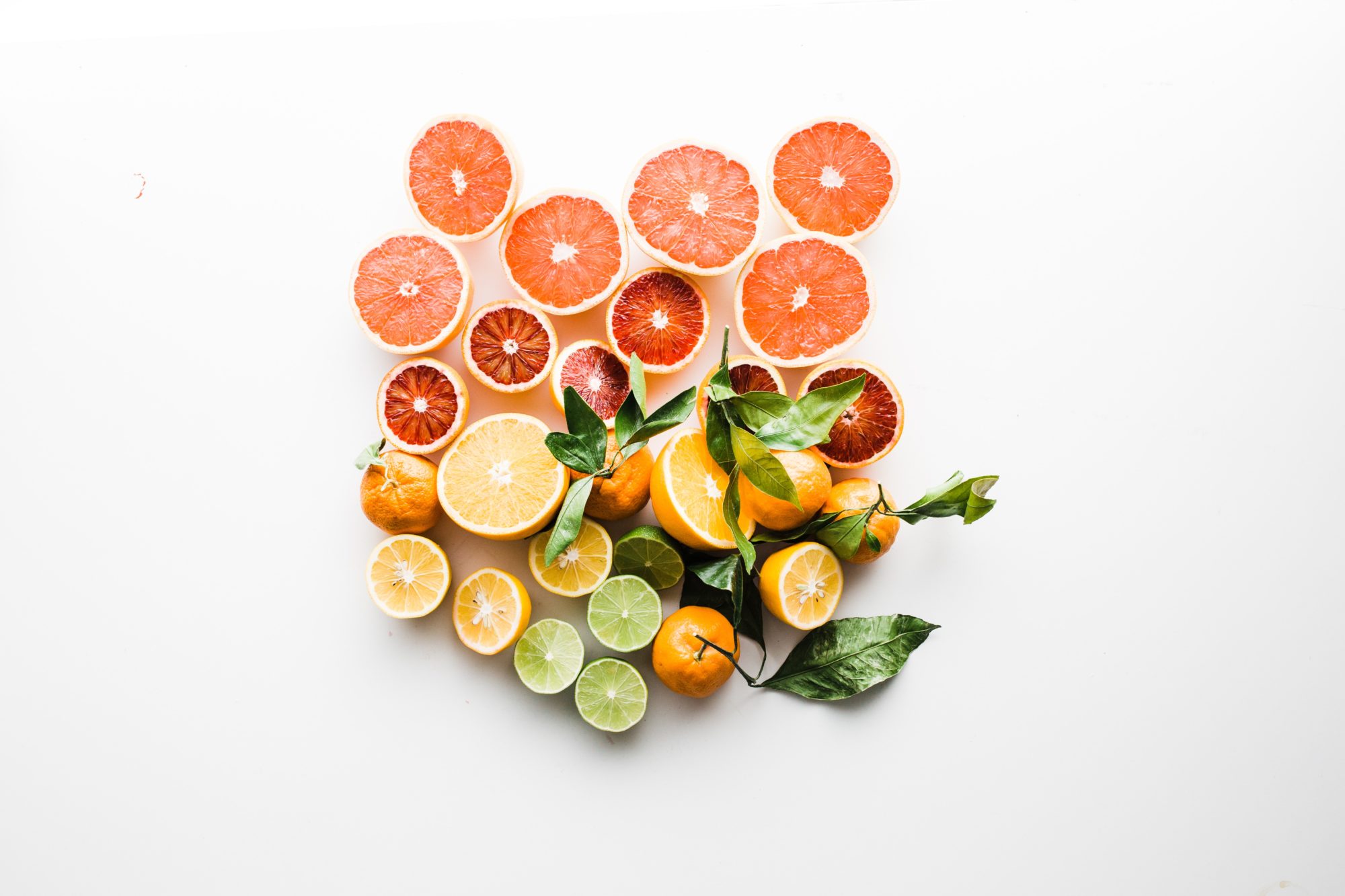 Many, maybe even most, people may not appreciate the strength of the floral terpenes in Bae's Pink Punch vape pen. I am 100% a fan. It is absolutely a different experience. It does not taste like weed, and I like it for that reason. I want a pen I can take out on the town, to events or functions that may or may not be cannabis friendly and this pen would definitely be a contender.  The citrus notes are subtle and fade away quickly but are the perfect compliment to the dominant rose profile. I think it could pair really well with certain wines, another appealing potential use for me. It tasted exactly how a rosebud smells with very subtle citrus notes sprinkled in. I loved Bae's Pink Punch but I am openly recognizing it will not be the ideal product for everyone.
RELATED: Get high like it's 1985! RAD Vape Review
EFFECTS: 3.8/5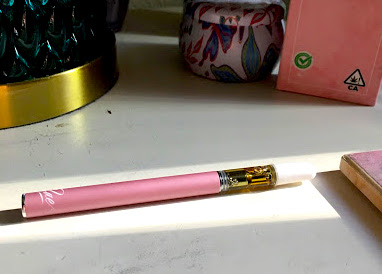 The Sativa Bae vape pen in Pink Punch is not by any means the strongest pen I have. In my opinion, the particularly fragrant terpenes are suited to the less potent, cerebral, high.  I am into fragrances and things that smell good so if strong fragrances are not your thing, it may not be as enjoyable to you.  I tend to have an affinity for cannabis products that offer a heavier, corporeal high but I can appreciate the less intense high this pen offers as well.  Given that I see this as a pen I would most likely want to use while out in public and on the go, I think it is right on the mark with its lighter potency and uplifting fresh terpenes.  A clear, relaxing, high is paired with floral citrus essence for a refreshing experience.  I would not use this pen all the time but I really like the idea of this product for going out, for an evening on the town or a business convention-it could work for both.
OVERALL: 2.5/5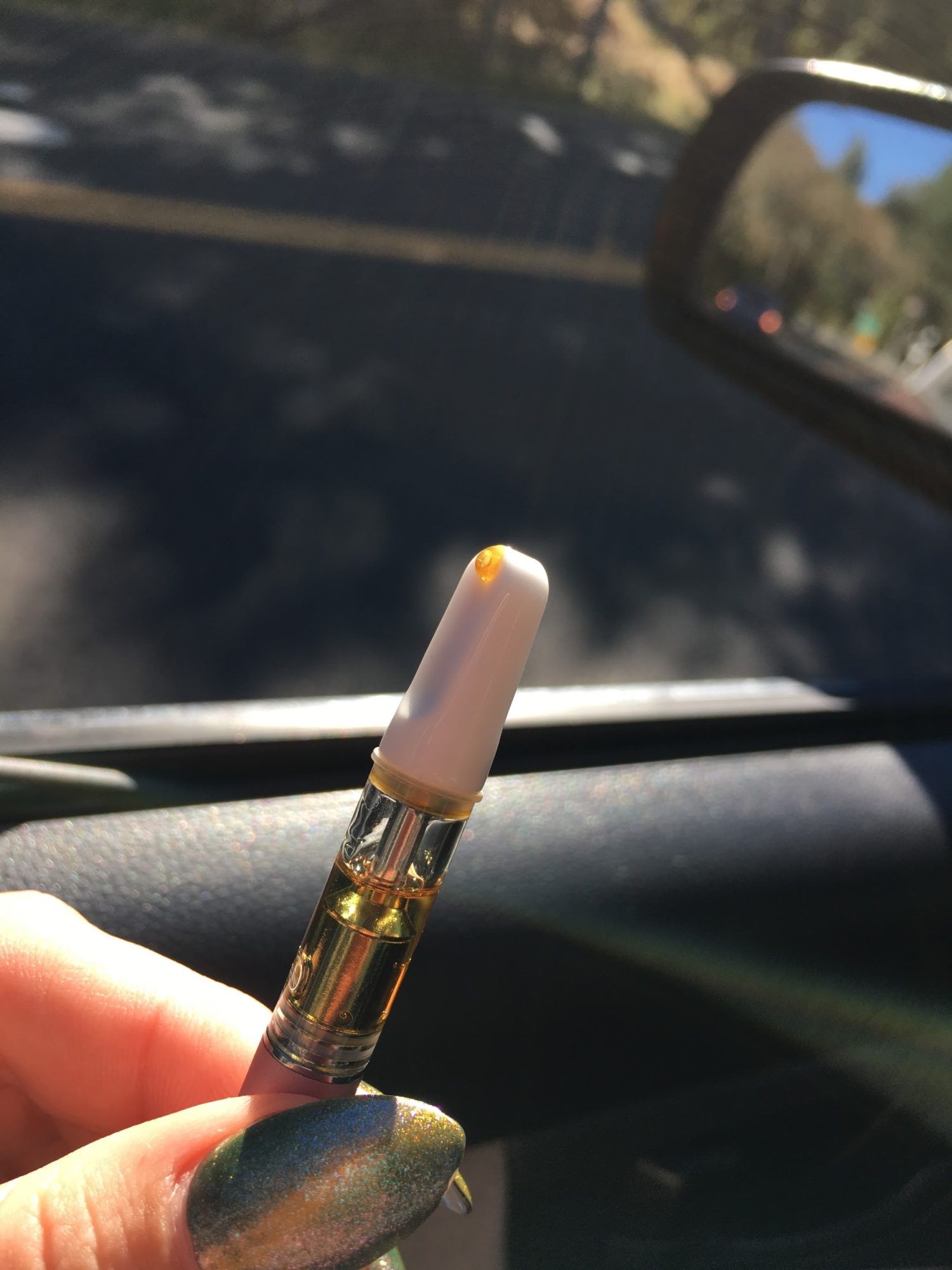 The moment I hit this pen I wanted to give it a glowing review.  However, I had the Bae vape for almost exactly 72 hours when my first issue began.  It clogged up like many pens do, so I had to take a couple strong draws and once the suction broke, it was starting to leak out the top.  I was a little frustrated but I liked the pen so I would take a draw and wait for the excess to drain back down before I took another hit.  It would have been annoying, but I could have finished off the pen that way.  Problem number two began about 30 minutes later.  The heart-shaped light started blinking each time I hit it, like my rechargeable batteries do, except Bae's are not rechargeable.  It stopped working completely within 3 days and with about 60% of the oil remaining.  I was bummed.  If I had purchased this product, hopefully, they would exchange it.  I like the pen enough that I genuinely hope the one I got was just defective and this is not characteristic of the product line.
RELATED: Imported CBD: You Might Be Buying a Product Hazardous to Your Health!