True Blue Terpenes is an indirect strain of cannabis which is popularly known for its tastes and smell. Their pure terpenes and marijuana flavorings are the results of countless hours and iterations of formulations, testing and ingredient sourcing. They will never put a product on the market that is inconsistent with their high brand standards. To that end, their cannabis terpenes and flavorings are completely safe for consumption, never made with synthetic carrier agents like propylene glycol, and contain no THC or CBD. The terpenes are made from natural food grade products which work perfectly with edibles.
The strain Blue Dream originated in California and it has grown to become popular across the world. It's a blend of two strains which are Haze and Blueberry, which True Blue expertly produces in their terpene liquid.  What makes it unique is the fact that it can be used without the psychoactive effects of cannabis hence its safe even from the federal laws.

If you have not used True Blue: Blue Dream before, you can be sure you are missing out on a flavor that is berry-like and sweet. They are known for their happiness effect that is coupled with relaxation and makes you sleepy or drowsy. Since this strain is popular among the West Coasters, it means its demand is high and you may never get a hold of it. However, you can get the True Blue terpenes to get those amazing flavor profiles anywhere you're at.
Here are the health benefits associated with true blue dream strain.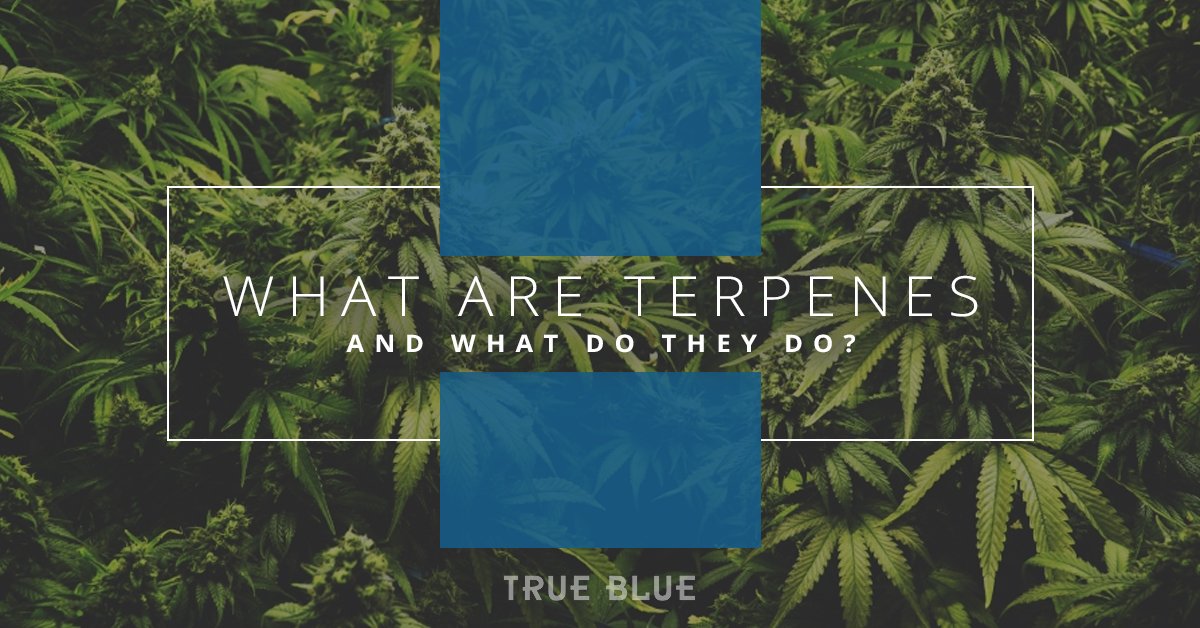 Medical marijuana users benefit greatly from this strain since it contains various components of terpenes that have healing effects. Other reports published earlier from the pharmacology industry show that True blue has some therapeutic attributes. More specific components are discussed below with their health benefits.
True blue contains various components and one of them is terpene myrcene, which is known for its medical health benefits in anti-inflammatory properties, analgesic effects, anti-mutagenic influences, and diabetes. It is also popular with relaxing muscles and sedative properties. Myrcene can be found in cannabis, hops, and mangoes.
Another terpene component is Beta-caryophyllene, which provides therapeutic effects with anti-inflammatory and gastroprotective properties that can heal ulcers. Its found in black pepper, cannabis, oregano and many others.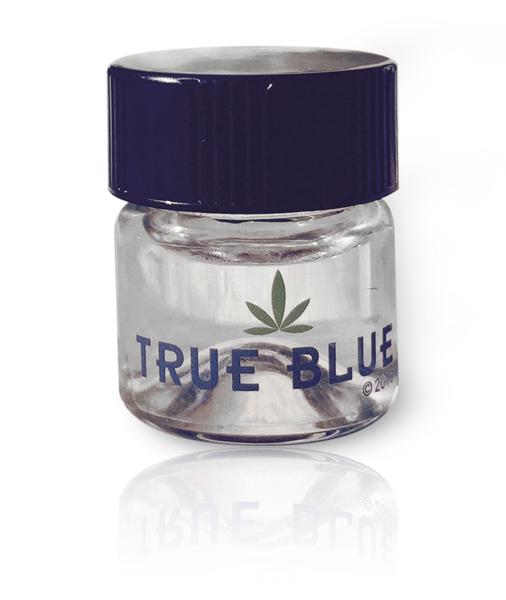 Other general medical benefits derived from True Blue includes better blood flow, relief from depression, nausea relief, and pain. Additionally the terpenes they have help with
Enhanced cortical activity

Improved respiratory health

Epilepsy

Cancer, and

Some bacterial infections
The list is endless, but before use, contact your doctor to inform them of your use of the product.
True blue is one of a kind. Its popularity can be attributed to its flavor and smell. As much as it's used for recreational purposes, it also has medicinal values. If you're in love with the taste and benefits cannabis terpenes provide and want to add some flavor to your vape products, then True Blue Terpenes can work the magic for you by just adding a drop. So, what are you waiting for? Walk to a cannabis store and ask for True Blue Terpenes Today!