What if you are legally using CBD or recreational marijuana and failed a drug test? What would you do?  Are there any employment drug test protections out there? There now are several different laws working their way through the process to try to help with these issues, but it varies state by state.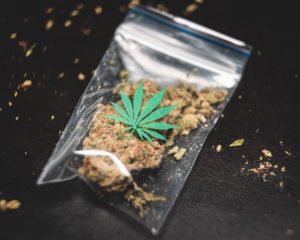 Can CBD Cause a Failed Drug Test?
Federal law says that all CBD products must contain less than 0.3% by weight THC.  All cannabis drug tests look for THC and THC breakdown products among other things.  Many who are taking CBD at high doses (typically to address chronic pain), can have legitimate THC levels that are borderline failing depending on the type of testing.  This is particularly true if they are taking full-spectrum products which tend to have THC near the legal limits.
People in this situation have done nothing wrong, but their employment can be put at risk depending on how the testing is done, and what levels of CBD (and then THC) they ingest.  The body can clear materials up to a limit, and at high levels of intake the amount of THC in your body at any given time can become an issue.
Shauna Staton's Failed Drug Test
Shauna Staton is an ambulance driver in Kentucky who had exactly the above happen to her. The positive result gave her employer (the state) no alternative but to fire her under their "no tolerance" policies.
In Shauna's case, they were able to detect 30 nano grams of THC.  That's an extremely small amount.  For example, there are roughly 4.2 grams of sugar in a teaspoon or sugar cube that you might put in your coffee in the morning.  That means they detected the equivalent 1/100 millionth of a tablespoon of sugar in her blood.
Normally, these drug tests are done by something called an immunoassay.  This is an easy, quick and inexpensive (comparatively) screening method.  The federal limit for failing this kind of test is 50 nano grams/ml (ng/ml), but some labs will report failing results at a level of 20 ng/ml in order to account for the variance of result in the testing.  However, because these tests are subject to false positives, these results are often confirmed by a more accurate and more sensitive test (called Gas Chromatography – Mass Spec, or GC-MS).  Using GC-MS, the federal limit is set at 15 ng/ml. Public records have not indicated which test type gave Shauna's 30 ng/ml result. Given the fact that she was able to successfully appeal, it was likely the immunoassay result, not the GC-MS result.
Shauna's Law – Kentucky Legislation
Kentucky State Bill 83, more affectionately known as "Shauna's Law" was sponsored by Perry Clark – D- Louisville. This Drug Test Protection Legislation was introduced in January 2019 was developed in order to offer drug test protection. It was written to protect employees in a drug-free workplace who have what amounts to a false-positive test result (meaning that they get a measurable result at or near the "failing limit" but have not used Marijuana).  In a drug-free work place a positive result (false or legitimate) could result in an automatic firing. The bill sets up an appeal process that will allow the employee to show that they:
were legitimately using legal industrial hemp CBD products
have receipts to verify purchase of CBD
the test results are consistent with use of a CBD product containing <0.3% THC
If they can show these things, then the employee has a right to appeal and get their job back. Now, the bill is directed at public employees in the state of Kentucky. This is a first of its kind law, and other states need to consider this situation for their residents.
Medical Marijuana Patient Employment  Drug Testing Protection – DC
Washington DC is attempting to address similar employment drug testing protection issues through new legislation. Recently the Council Committee on Labor and Workforce Development was addressing B23-0309, the "Medical Marijuana Program Patient Employment Protection Amendment of 2019." The intent of this bill is to increase protections for medical cannabis patients in the District of Columbia by making it illegal to discriminate against them.
The rule is still under consideration.  In September, many came to a public meeting to speak out on behalf of their various constituents.  This included patients, advocates, NORML, unions and many people directly impacted by the current situation.
Clearly, people legally taking marijuana for medical purposes should not be prosecuted for doing so.
Employers No Longer Able to Reject Applicant Due to Marijuana Test Result – Nevada
In 2019, Nevada has passed a different "first of its kind" Drug Test Protection Legislation. Governor Steve Sisolak signed into law Assembly Bill 132. This bill inhibits employers within the state of Nevada from rejecting applicants solely on the basis of a failed cannabis drug test.  Another bill, Assembly Bill 192, also allows for people who have had low-level possession charges to potentially be expunged from their records.
This kind of thinking benefits medical and recreational users alike.  Other states which have legalized medical and recreational use need to follow this forward thinking. Maine passed the very first legislation which considered the rights of recreational users.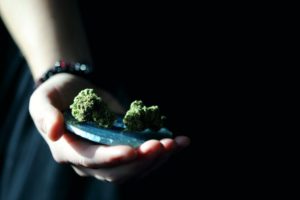 The Fairness in Federal Drug Testing Under State Laws Act (HR6589)– Federal Government
This bipartisan legislation would roll back rules enacted in 1986 that made it a condition of employment for civilians in any executive branch agency not to use any federally illegal substances.  This rule is still in place in spite of the fact that 46 states now have some sort of medical marijuana law with 31 states plus Puerto Rico, Washington DC and Guam making medical marijuana fully legal. In addition, many states (currently with Michigan and Oklahoma having ballot measures in Nov) have allowed or are in the process of allowing recreational use of marijuana.  This proposed Drug Test Protection Legislation would make it illegal to use a positive test result for cannabis as a sole reason for not selecting a candidate if they were following the rules of their home state.
There are now studies that are showing that there is insufficient evidence to support a relation between occupational accidents or injuries and cannabis use. Also, there are fewer absences and better workforce participation in states with legalization of medical marijuana.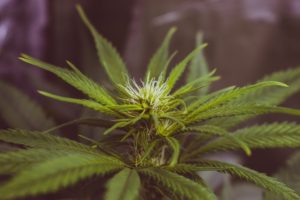 Bottom Line
Protections for medical and recreational use of cannabis vary tremendously.  You should know your rights before using and taking any kind of drug test.  Most states allow for testing when the employee appears intoxicated at work.  However, many states with laws allowing use, particularly recreational use are now adjusting the law to protect people from putting their jobs at risk when they are following the law.  It would be good to check with your state, or with a site that keeps up on such topics should you be asked for a drug test.