Lots of CBD companies on the web advertise that they operate in an FDA approved, or GMP certified facility.  What exactly does that mean and why might it matter?

What is GMP?
The code of Federal Regulations is the "bible" of the government and contains rules and regulations covering all kinds of things.  There is a section in it that includes the basic regulations that govern drug manufacturers.  These have become known as Good Manufacturing Practices, or GMP. Anyone subject to these GMP requirements fall under the jurisdiction of the FDA.
Title 21 Chapter 1, Subchapter B section 110 is the "current good manufacturing practices" (cGMP) related to food for human consumption.  It contains all the rules and regulations that any business in the food for human consumption arena must follow.
Dietary Supplements also have their own section.  This is section 111.  Like the one for food, it contains all the basic rules and regulations that anyone producing or selling or distributing dietary supplements must follow.  In 2018, the FDA issued new guidance that brought GMP requirements for supplements much closer to those of drugs.
In the same way, Title 21 Chapter 1, Subchapter C section 210 is the basic rules and regulations (again called current good manufacturing practice) that govern any company in the manufacture, sales or distribution of drug products.
How does GXP relate to GMP?
Along the same lines, there are other good-practice systems.  These include Good Agricultural Practices (GAP), Good Distribution Practices (GDP), lab (GLP), clinical (GCP).  There are also ones for regulatory and pharmacovigilance (to guarantee that product on the market remain safe and meet labeling requirements).  GxP requirements are known as the combination of all of these.
Other countries have similar requirements and guidelines and can conduct inspections in this country if product produced here is sold there (for example if a drug or supplement produced in Kentucky is sold in Canada, then the Canadian version of the FDA could potentially inspect that Kentucky site against the Canadian regulations). Many countries have mutual agreements and honor local inspections as opposed to traveling to those countries to inspect themselves.  With that said, there has been a significant increase in the FDA going to foreign countries to inspect as key drug active ingredient suppliers are no longer in the US.  It also occurred because the FDA has started to inspect generic drug suppliers more often, and many of those are foreign based.
Typically, for a drug to get on the market, the company files appropriate paperwork with the FDA.  The FDA reviews and comments and eventually an approval is given.  When that occurs, the FDA inspects the plant where production is to occur against the cGMP requirements.  If the company passes the inspection, then the drug is approved and can be sold.  If they do not pass, then product may not be sold until corrections to issues identified are made.
In the case of food or supplements, the production and packaging sites are registered with the FDA.  This allows the FDA to inspect at any time.
Why is the FDA Concerned with CBD and THC?
This starts to get at the crux of the FDA claiming that CBD and THC are both active pharmaceutical ingredients (API). In Europe, the drug Sativex contains CBD and THC in a 1:1 ratio.  This drug is approved by the European equivalent of the FDA for use in pain for Multiple Sclerosis (MS) patients. Because CBD is an active ingredient in a newly FDA approved drug (Epidolex – for treatment of rare child epilepsy issues),  then it follows that any CBD or THC is a form of API and therefore is illegal to sell unless it meets all the requirements in the patent (or Drug Manufacturing Formula, DMF) filed by that manufacturer (GW Pharmaceuticals makes both of these drugs). By using this technical argument, the FDA can then pursue not allowing CBD or THC into food or supplements because in their opinion they are an API.
Others have argued that the FDA is overstepping by making this argument.  The logic is that highly purified CBD API is different than a full- or broad-spectrum THC or CBD oil that contains many things in addition to THC or CBD. Further, even THC or CBD isolates which are not manufactured or purified or formulated in the same way are also different than that API. Therefore, it is not an API, but rather something else.
The FDA and CBD
The FDA has said that it is open to considering CBD as something other than an API and is scheduling public hearings.  Two points that have been made is that companies selling it must not make outlandish claims about the "treatments" and "dosing" (both words legally associated with drugs, not supplements or food), and products sold must meet the labeling details on the finished product.
However, with CBD in a kind of ambiguous state in the eyes of the FDA (it is not an allowed supplement, nor can it be added to food), there is no inspection or approval of CBD products outside of those related to Epidolex. This means there really has been no officially approved CBD production by the FDA and quite frankly some manufacturers have taken advantage.  This is evident by testing done by FDA which has shown that very few meet the normal +/-10% of label claim limits normally applied to all drugs and/or supplements.
The FDA and THC
THC is in an even more precarious position than CBD with the FDA.  The most recent farm bill worked toward rescheduling

GMP is Quality
One way to think of GMP is that is consists of quality systems.  If you have the right quality systems in place, then you are nearly guaranteed that the product produced is pure, does what it claims and meets the label requirement for the full shelf life of the product.
Quality systems would include things like testing raw materials to meet purity and identify (there's no contamination and you have the right items).  It would also include that there are written procedures in testing, manufacturing, packaging, warehousing and distribution that keep in mind the purity and potency of the product and the safety of the consumer/patient. Another aspect is that facilities are clean and monitored and appropriate for the work being done in them (known in the business as "fit for purpose"). For example, you would only want to produce something going into humans in a clean room with controlled (filtered) air (or water) to guarantee lack of bacteria or other items that might potentially contaminate product.
Because today there is no FDA inspection (or approval in other countries for similar guidelines and approvals of CBD), there can be no independent review and audit to serve as a safety measure for these products. There is no way for the public to be sure that CBD products on the market meet normal supplemental GMP requirements.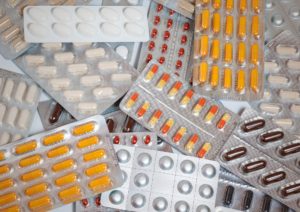 Final Thoughts about GMP
Until things are better resolved, use CBD and THC products with care.  More states have approved adult or recreational use, and flower, pre-rolled, vape, edibles and so on are available for sale. Try to find things that have a 3rd party verified test result associated with what you buy.  This gives you a way to verify that what you are paying for is what is in the package.  If the stat you are in certifies the facilities, so much the better.
Hopefully, soon we can have the FDA sort out the reality that CBD and THC can safely be used in small amount in food and other products.  At that point, manufacturers can truly state on their label that materials come from an FDA inspected and approved facility and that the materials comply with rules and regulations as other food and drugs do. Until then, if a CBD or THC product states that it is GMP approved, know that this is a potentially false claim. Since the FDA is prohibited for inspecting any THC manufacturing, and can only inspect Epidolex related CBC, then the best case for all others is that the facility in which it is manufactured or packaged is audited by the FDA for something else. This could mean the same quality systems over see the production or packaging of the CBD or THC products too.  It sill remains a buyer beware status.