As of this morning, there are still multiple major wildfires burning in California, Oregon, Colorado, Washington, and several in between. The west coast is truly on fire, no matter where you look.
This is a huge problem for the cannabis industry in these states with legal markets. Right now is
a critical point in the cannabis industry, best known as Croptober. Croptober takes place during
the first two weeks of October and is essentially the biggest most important season for
cannabis. Croptober is the short period of time before the cold season where acres and acres of
cannabis crops must be harvested across the west coast. If the crops aren't harvested on time,
they lose their potency and are more susceptible to rot and self-pollination, which render the
entire crop useless. And now cannabis reeking heavily of smoke is becoming an issue for some farmers in Northern California.
How the Fires are affecting Croptober
Croptober normally tends to fluctuate the market prices for cannabis a bit, reducing the costs of
cannabis by as much as $500 per pound in some places and encouraging more consumer
purchases and sales. Couple that with temporary work created by the busy harvest season, and
the west coast is normally looking at a small autumn economic boost.
With all the fires, it's becoming difficult and unsafe to get these crops harvested correctly and on
time. Normally, this event brings about lots of temporary work as cannabis farmers require
additional hands bringing in thousands of cannabis plants for drying and processing.This year,
it's been advised in most states that people stay indoors and avoid the smoke in the air as the
particles can have adverse effects on human health.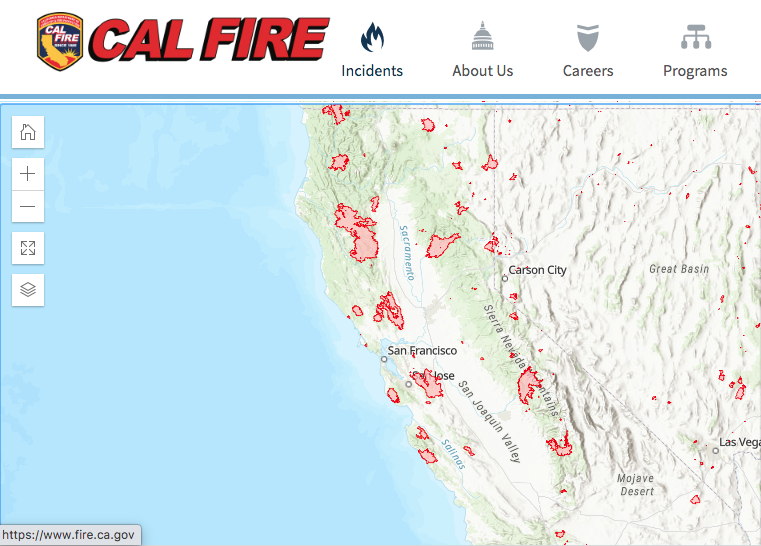 The issue isn't just a matter of safety, though. Most of the crops most affected by the wildfires
on the west coast and in california are grown outdoors. There is so much smoke from the west
coast fires that people on the front range of the rockies are unable to see Pikes Peak from a
mile away most days. The problem is primarily that these crops are sitting in a smoky
environment.
Cannabis crops that are grown outdoors are at nature's mercy. Sometimes a freak snowstorm
or hail damage will come along and wipe out a good amount of a cannabis crop on a handful of
farms. However, we've never experienced smoke this bad and this widespread. There's a good
chance that the long-term exposure to the smoke will ruin this year's cannabis crop altogether,
furthering the cannabis shortage in many west coast states.
Whether the flowers are permeated with campfire stink or if it'll be safe for cultivators to harvest
this year's crop or not is still yet to be seen. As fall takes hold and more and more leaves drop to
fuel the fires, we can only hope that our amazing west coast firefighters will be able to get the
burn under control. This year's cannabis industry-related economics hinge upon a successful
october harvest, so we'll have to wait and see. If cannabis farmers can harvest a usable crop
this year, everything will be okay. If they can't, there will be a small shortage of sun-grown
cannabis on west coast shelves. Time can only tell, so please remember to thank a firefighter.